I'm actually running a little bit earlier than usual this week (though that might have more to do with the fact that I started a couple of these last week and never finished them...). And
by early
I mean before midnight...
This week I present the finished
Attack of the Flying Monkeys
- though all that was suggested was
Tin Man, Scarecrow and Lion.
I decided to kick it up a little by including Dorothy, Toto and the flying monkeys...it's a little busy and if I had more time I'd rework it a bit, but overall I think it works.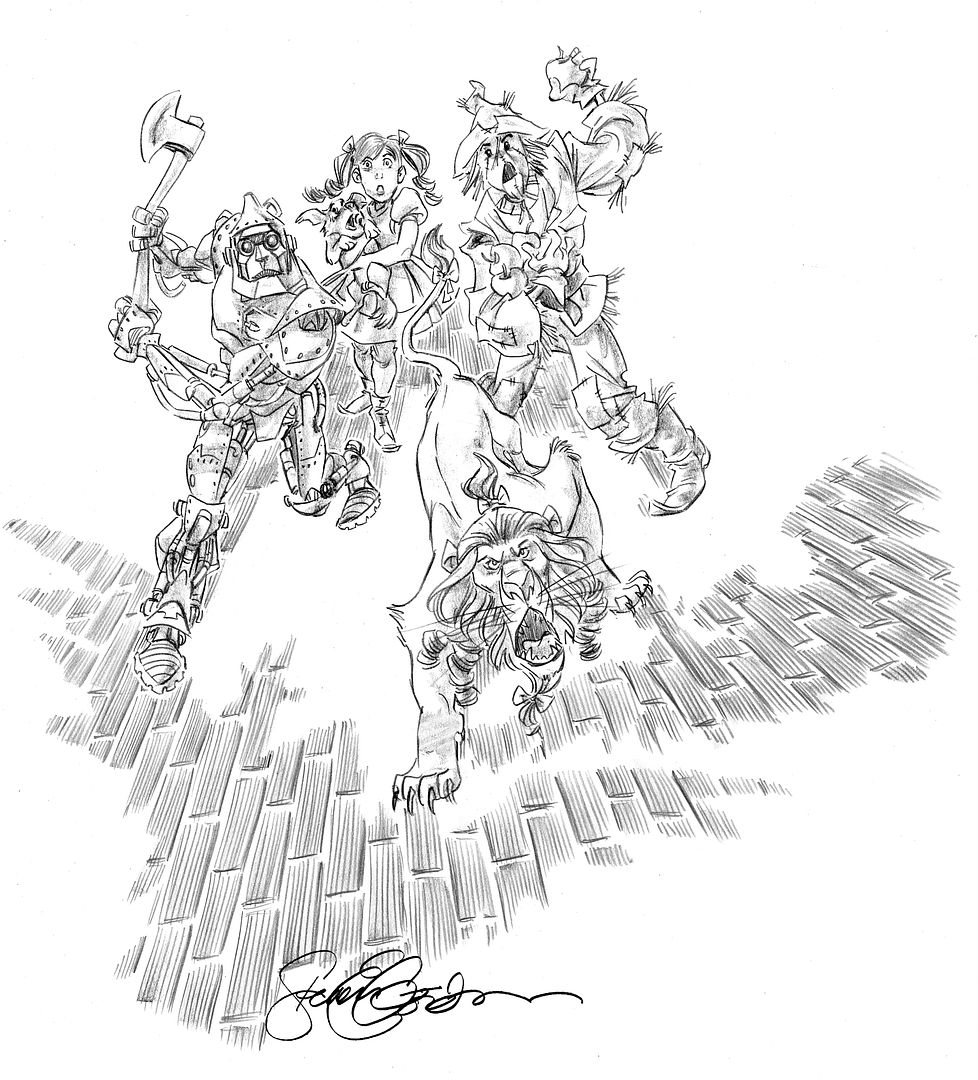 The Oz piece and this next piece were both suggested multiple weeks, but that doesn't always guarnatee I'll choose them, but it probably doesn't hurt. I wasn't familiar with Pietro's daughter Luna and didn't even have any idea that he'd hooked up with Crystal. Shows you how bad a fanboy I am...
Though it did give me an excuse to try something a little sweeter...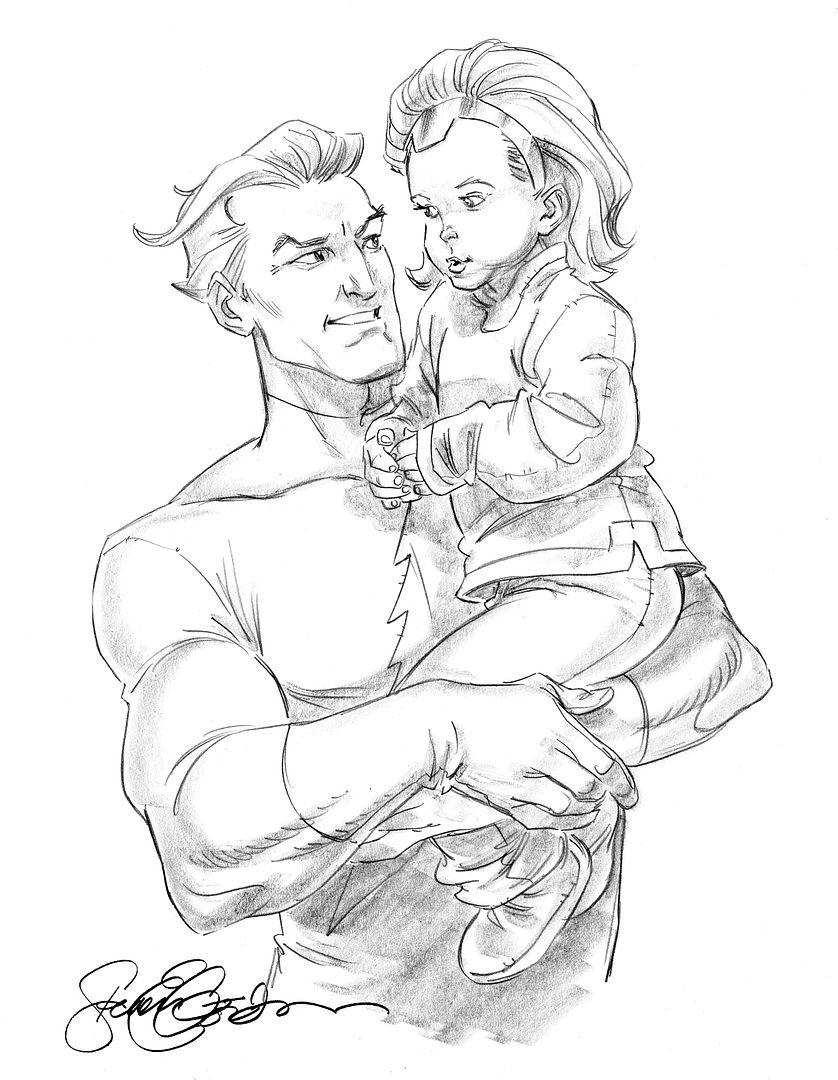 This last one was sort of a dare. I'd seen some Sketchcards drawn by J. Scott Cambell fom the Indy movies and was really impressed with how well he'd captured Harrison Ford in them. A friend suggested I give it a shot as well - even after I admitted to being terrible at capturing likenesses (as you can see from some of the other FanRequestFridays I did), but I decided to try anyway and figured if it didn't turn out okay I just wouldn't show anyone. But, at this point, I think it did turn out decent - though I might change my mind a little later..
And don't worry I haven't forgotten about last week's promise to post a step by step on how I do my HarperCollins illustrations. I found the materials I wanted to use I just have to get around to posting them. Soon I promise!