...and almost carefree. Or, at least, that's how I feel in comparison to the last month or so now that I've put to bed two Green lantern movie adaptations for GrossettDunlap. Because of the movie release date the deadlines were really tight and it left for very little breathing room. Especially since I had many other obligations for work that I also couldn't drop the ball on.
I'm also going to use this as my excuse for why I was, for two weeks in a row late (okay, a complete no show) with my picks for Fan Request Friday. That's my story and I'm sticking to it.
Anyway, here are picks from last week and two weeks ago. The first has been requested multiple times and since part of it was requested two weeks ago (the Flash and Dale part) and the other part (Ming) was requested last week it seemed like a good idea to put it together in one piece.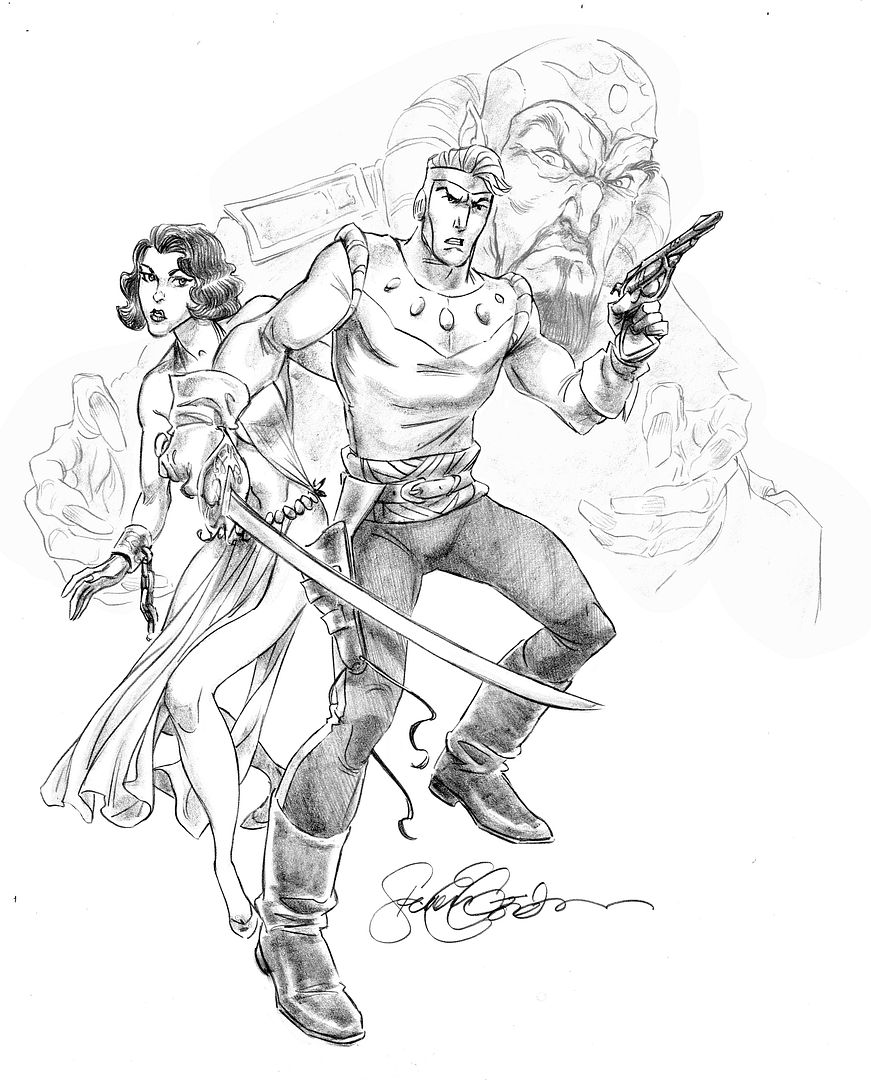 The next choice has been suggested on and off for awhile and much more consistently lately - probably due to its second season premiere. I started watching
Archer
when it first came on and I really enjoy the writing and sensibility of the whole show. If you haven't seen it I highly recommend checking it out. You can click on the link above and it will take you to Amazon where you can buy season 1 or just check it out on TV when you get a chance.
This last piece I've been sitting on for awhile because it was a commissioned piece for someone's birthday and i didn't want to accidentally spoil it by posting it too early. The birthday girl has received it and I'm no longer worried about that. Here is many an X-Men fan's fantasy: Wolverine and Rogue getting married. I was asked to use the Wolverine and the X-Men designs and I through 'reality' to the wind and had them kiss...