This weeks choice for Fan Request Friday was chosen because I used a Cos-player's pose to help out with last week's pic (Danger Girl) so it seemed I sort of owed her one. I hope she likes it though I'm not sure my Mockingbird comes off as well as her Mockingbird.
Up until recently I'd never even heard of this particular character and then a couple of months ago I learned about this Shield agent and then when I came into contact with Jen Richards (aka Mockingnerd) via twitter and FB it seemed to be a character that was forcing herself on me in a way. So I very well might have chosen to draw her regardless of my feeling like I owed Jen one or not.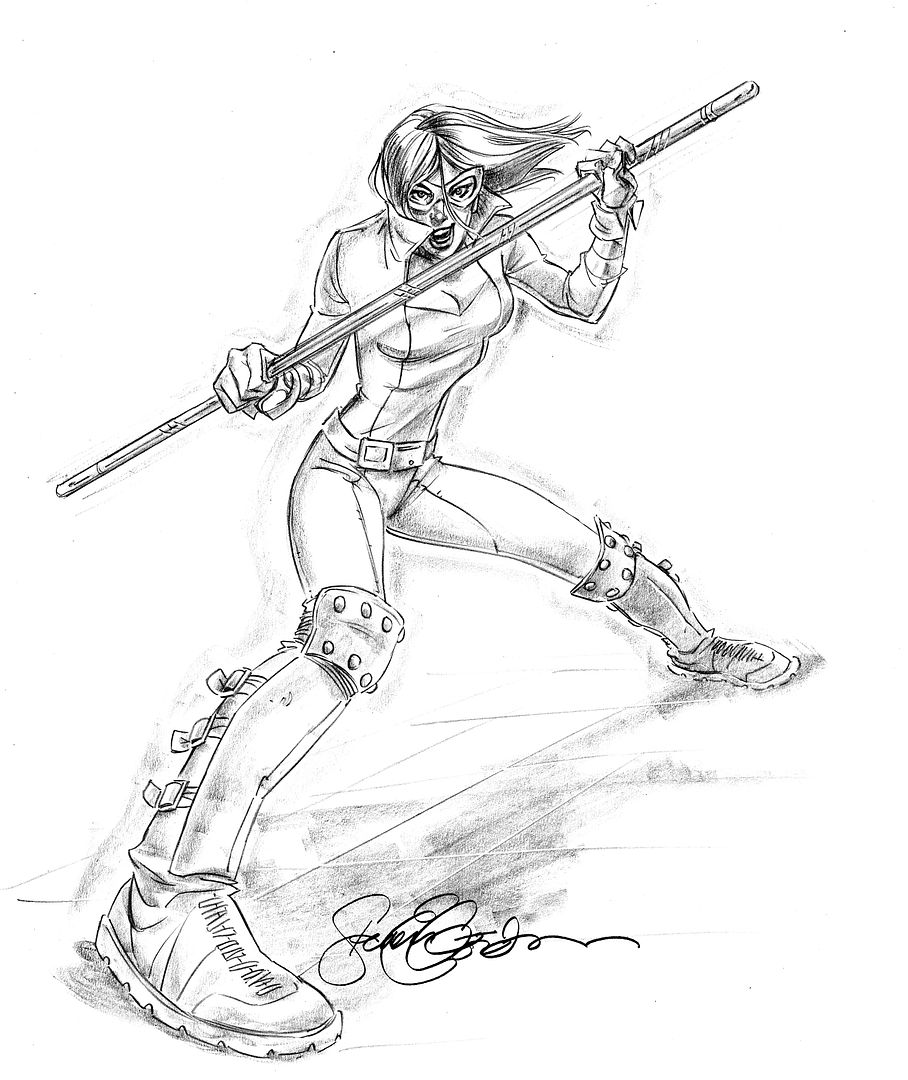 But I don't want it to appear that I'm playing favorites so I also decided to draw a request that seems to have been mentioned almost every week since I've started this. I'm not sure I've done Angel and Buffy justice, but it's not too far off. Maybe I'll revisit them again later and give it another shot.
I was kind of late to the Buffy/Joss Whedon appreciation society and only started watching Buffy once I started working on XME at the suggestion of the producer, Boyd Kirkland, since that was sort of the model he wanted to base our show on - or at least try to. I started watching after the whole Buffy and Angel storyline had basically played itself out and just revisited those episodes in re-runs and after they were released onto DVD.
In fact the show and the characters made such an impact on me that many of the XME characters were somewhat modeled after several of the actors on Buffy. Jean/Charisma Carpenter, Kitty/Alyson Hannigan and Kurt/ Seth Green.